SolARE Experts
SolARE was funded by dynamic development and tourism experts with extensive life and working experiences around the globe.
This global experience combined with a real life experience in numerous countries have made them very familiar and comfortable working in multicultural and multilingual environments and aware of the importance of each destination specificities, actors, and cultural values.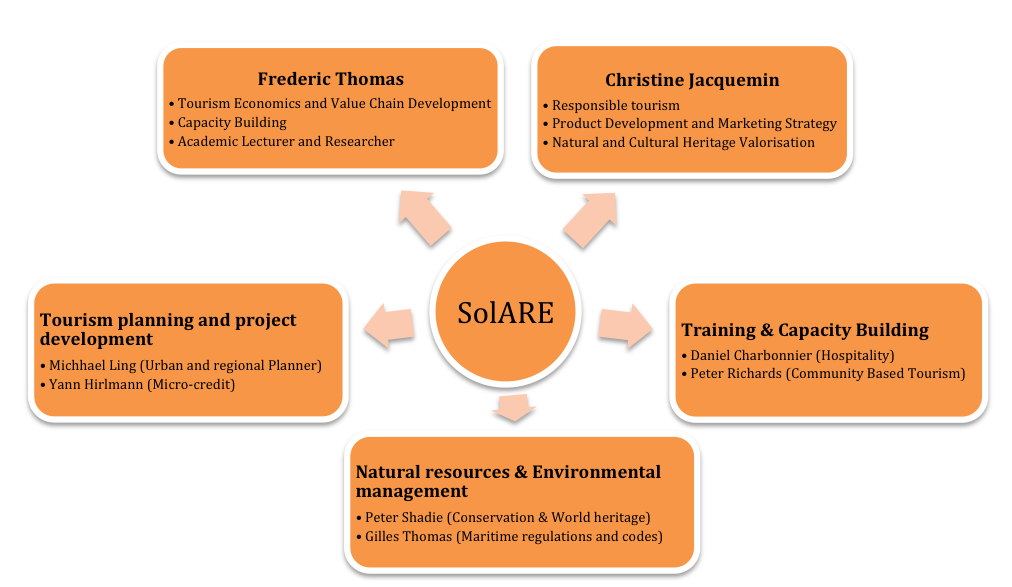 SolARE founders have also developed an extensive network of resource and connections worldwide allowing them to promptly mobilise, as required by each mission, a comprehensive team of the best national and international experts: environment specialists, botanists, anthropologists, sociologists, scientists, IT specialists, law experts and other specialists in various domains, as well as local partners within civil society, the governments and the private sector.
SolARE maintains regular and active exchange of know how and information with the European Union, the World Tourism Organisation, the Asian Development Bank, environmental organisations and professional responsible tourism networks, thus being updated of new trends, new methodologies, pilot projects and case studies.