SolARE Approach
SolARE dedicates its expertise to the benefits of all stakeholders applying the principles of sustainable development with a participative, inclusive and holistic approach.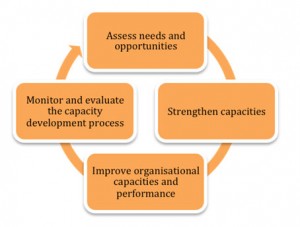 In order to ensure long-term impact, the SolARE approach relates to complete systems rather than analysing parts of them. Thus the principles of sustainability are applied in any action SolARE initiates whether it is a global project or partners' demand-driven ones.
1. Needs and opportunities assessment– Inception survey & desk review While rapid return on investment is a priority for all actors, it is nowadays increasingly demonstrated that success is closely linked to the development of responsible forms of entrepreneurships and management. Project success largely depends on how well the project is adequately designed within its local context and specificities. Therefore the background knowledge of the destination, its actors, and its markets is indispensable to detect where best opportunities are and, to identify and develop projects and tools that will allow our clients to sustain their activities in the long term.
2. Capacities strengthening – Training and Capacity Building Targeting new markets, the proper management and development of existing ones adopting innovative methods can only be achieved through a better knowledge of standards, norms and expectations and the acquisition of new skills. SolARE offers innovative tailor-made training programmes and modules targeted at local entrepreneurs and authorities on business development, CSR, market access and to ensure profit within a sustainable framework.
3.Organisational capacities and performance improvement – Accompany the partner organisations in the first steps of responsible forms of entrepreneurship and management. SolARE considers it is essential to review the operations of the beneficiary partners and thus offers to accompany them along the project implementation to adjust their organisational processes and to jointly implement the first steps of a responsible form of entrepreneurship / management, product and value chain development.
4. Monitoring and evaluation – Ensure that sustainability is reached for both the organisations and its activities. A monitoring and evaluation framework is built with the beneficiary partners to ensure first their appropriation of the business and/or management plan and their follow up of the project. This participative approach helps developing a better understanding of the evaluation process and of its goals. It also guarantees a stronger commitment from the beneficiary partners to the new approach.