SolARE Expertise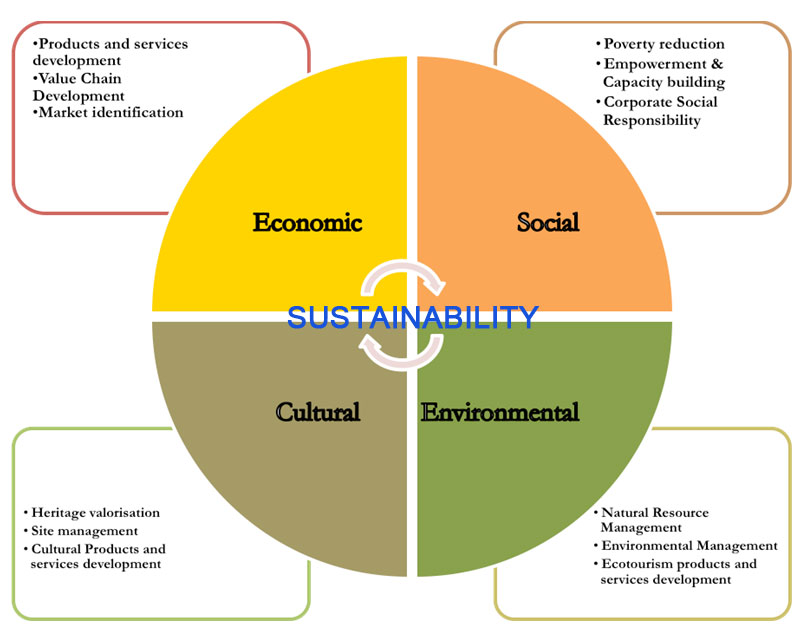 Researches and studies such as opportunity and feasibility study, market research, tourism destination assessment.
Projects supporting sustainable tourism value chains development.
Actions optimising the protection, management, and valorisation of natural and cultural heritage, including communication and interpretation tools.
Developing and accompanying certification processes for hotels, tour operators.
Projects supporting the creation of local responsible enterprises, and economic activities for MSME.
Elaboration of Responsible Travel Policies for tourism enterprises, methodology to implement them.
Elaboration and conduct of training programmes to strengthen the capacities of various stakeholders – local communities, entrepreneurs, public or private bodies – improving environmental, economical, and social performances.
Design and delivery of monitoring, evaluation, and impact assessment.
Organisation and facilitation of seminars, workshops, conferences, training sessions and other events catering for the projects' objectives.